Home Decor | Ceramics | Kitchenware | Wall Art | Books | Candles
A hand-picked collection of unique, artisanal home goods and home decor, from wall art, decorative plates, and embroidered pillows, to hand-thrown ceramic mugs, wooden spoons, and rare books. Everything you need to make your home a cozy paradise.
Wisdom & Know How Books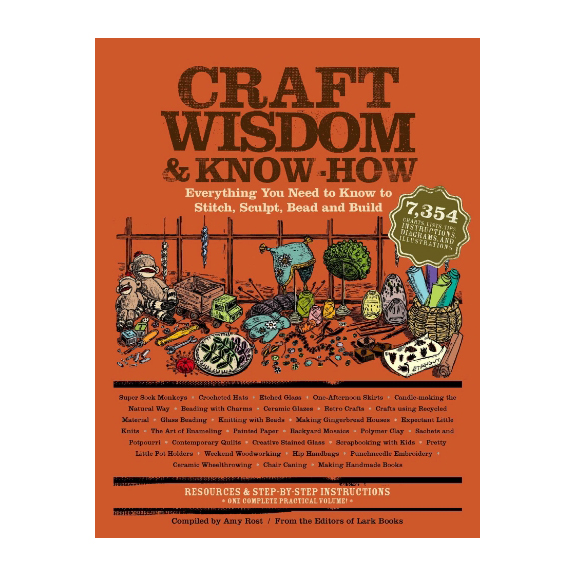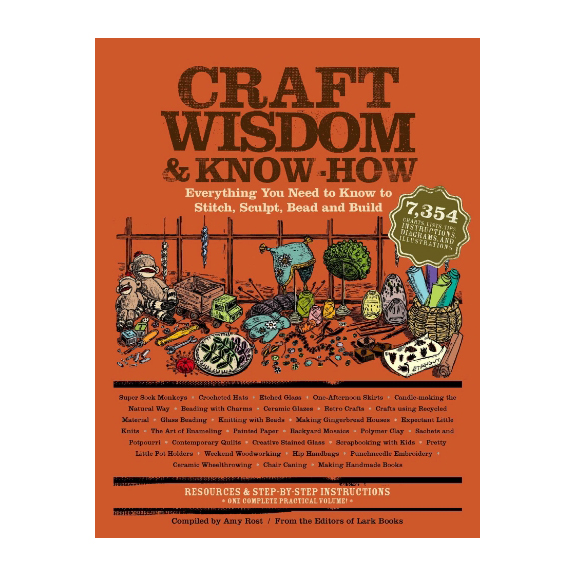 Wisdom & Know How Books
Do you ever wonder what we would do without the internet at our fingertips to look up every piece of information imaginable? How would we survive? With this series of books you will never have to wonder about that again. Jam-packed with endless information, you will easily survive the post-internet apocalypse. It's all the knowledge that your grandparents held, written down in book-form.
Survival Wisdom & Know-How
The most complete, all-in-one volume on every aspect of outdoor adventure and survival ever, from orienteering to campfire cooking to ice climbing and beyond. Culled from dozens of respected books from Stackpole, the industry's leader in outdoor adventure, this massive collection of wilderness know-how leaves absolutely nothing to chance when it comes to surviving and thriving in the wilderness - and appreciating every minute of it.
Country Wisdom & Know-How
An unprecedented collection of information on nearly 200 individual topics of country and self-sustained living. Compiled from the information in Storey Publishing's landmark series of "Country Wisdom Bulletins," this book is the most thorough and reliable volume of its kind. Organized by general topic including animals, cooking, crafts, gardening, health and well-being, and home, it is further broken down to cover dozens of specifics from "Building Chicken Coops" to "Making Cheese, Butter, and Yogurt" to "Improving Your Soil" to "Restoring Hardwood Floors." Nearly 1,000 black-and-white illustrations and photographs run throughout and fascinating projects and trusted advice crowd every page.
Craft Wisdom & Know-How
Covers dozens of the most popular crafts in one complete, this is an all-encompassing resource. The book is organized by type of craft and includes Sewing, Knitting, and Other Needlework; Paper Crafts and Bookmaking; Glasswork; Jewelry Making; Pottery and Clay; Mosaics; Candle-making and Decorating; and Woodworking and Furniture Making. The sections are further broken down into chapters that cover specific crafts, each with step-by-step directions and tips for projects for all levels of skill and ability, from beginner to advanced. Hundreds of projects are included, such as Super Sock Monkeys, Crocheted Hats, Etched Glass, One-Afternoon Skirts, and Beading Vintage-Style Jewelry, to name a few.

Garden Wisdom & Know-How
A large-scale practical guide to planting and maintaining a garden, indoors or out. The chapters are organized by topic—garden techniques and tricks, the flower garden, the edible garden, container gardening, garden design and landscaping, attracting wildlife, and so on—and packed with information. Readers will discover tips and techniques for maintaining a garden year-round; harvesting herbs; designing by bloom season; turning garden refuse into garden rewards; building teepees, trellises, and other plant supports; and much more.

Natural Healing Wisdom & Know-How
Gathering useful and fascinating information on every practice of natural health and healing in one handy volume. The chapters here are organized by topic, including herbal healing, naturopathy, homeopathy, Eastern medicine, energy healing, mind-body healing, and healing with foods. Information within these chapters includes various methods and techniques for managing and curing hundreds of ailments, as well as for maintaining a healthy constitution year-round.
Printed in the USA